Redmond Watershed - TrailMeister added this area
Redmond, WA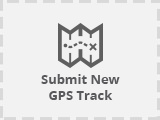 No routes found... Be the first to submit one.
Centrally located in Redmond and offering easy access to the Tolt Pipeline and electrical power line trails the Redmond Watershed is a great after work or weekend horse and mule riding destination.
Land Manager is City of Redmond
Dogs are NOT welcome here so please leave Fido at home for this ride.