Rio Rancho Verde - 1trailmeister added this area
Scottsdale, AZ
Directions

×

Driving Directions

Click the icon for directions in google.

Rio Rancho Verde is located 30 minutes from Scottsdale, this 62 acre ranch sits directly on the Tonto National Forest and offers miles of scenic trails in the Sonoran Desert.

☆☆☆☆☆
Directions

×

Driving Directions

Click the icon for directions in google.

Rio Rancho Verde is located 30 minutes from Scottsdale, this 62 acre ranch sits directly on the Tonto National Forest and offers miles of scenic trails in the Sonoran Desert.

☆☆☆☆☆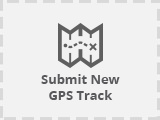 No routes found... Be the first to submit one.
This beautiful 62 acre ranch is located on the Tonto National Forest, 25 minutes from Scottsdale! Enjoy breathtaking views, pristine scenery, awe-inspiring Arizona sunsets and Southwestern desert skies filled with stars!! Ride right out from the back gate into hundreds of miles of Sonoran desert trails, (no need to trailer), explore the Verde River (6 miles away through desert washes), hike in the Granite Mountain Preserve (1/2 mile from our gate) or mountain bike into the foothills – there's something for everyone at Rio Rancho Verde!
We offer top notch riding, in an exclusive setting unlike any other you will find in Arizona. Bring your own horses, or just rent one right down the road at the local stables. Trails range from easy lopes through the desert washes to challenging mountain trails in the scenic wilderness. You can stay a month and never ride the same trail twice! Discover century old window rocks, double crested saguaros, Anasazi ruins, and experience local wildlife sightings, including javelina, coyotes and baby bobcats.
480 227 0568, carmela@rioranchoverde.com,  Rio Rancho Verde – Be Our Guest
We also offer a contemporary, Western/Southwestern interior decorated bunkhouse included with your boarding fee, complete with king size bed, full kitchen (no oven or dishwasher), big screen TV, fireplace, washer/dryer, dining room table and private courtyard. Or camp in our luxury, brand new travel trailer, perched on the border of the Tonto National Forest, offering a one bedroom (queen bed) with bathroom, fireplace, big screen TV, full kitchen with island, tons of storage, full size frig and 3 slides overlooking the scenic Sonoran Desert. And, we also have available a 2 bedroom suite with bathroom, pool, BBQ, outside kitchen, deck and backyard. All accommodations include boarding. Contact us for rates, or see our website at www.rioranchoverde.com
Come share the adventure and experience an authentic Arizona vacation at Rio Rancho Verde!