Sage Creek - 1trailmeister added this area
, SD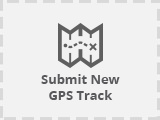 No routes found... Be the first to submit one.
Experience Badlands National Park from the saddle! Although no commercial horse rental or day rides are available in the park, Badlands invites horse owners to explore the Badlands Wilderness Area, consisting of 64,000 acres of eroded spires and mixed-grass prairie, or other designated areas of the park via horseback.
Sage Creek Campground is a free, first-come first-serve campground with 22 sites located on Sage Creek Rim Road, an unpaved road that may temporarily close after winter storms and spring rains. Motor homes, pull behind trailers, and other recreational vehicles greater than 18 feet in length are prohibited. This limitation does not apply to horse trailers. A portion of the Sage Creek Campground is designated for horse use.