Shadehill State Rec Area - TrailMeister added this area
Shadehill, SD
Directions

×

Driving Directions

Click the icon for directions in google.

Northwestern South Dakota: 12 miles south of Lemmon off SD Hwy 73

☆☆☆☆☆
Directions

×

Driving Directions

Click the icon for directions in google.

Northwestern South Dakota: 12 miles south of Lemmon off SD Hwy 73

☆☆☆☆☆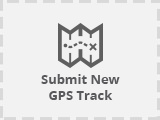 No routes found... Be the first to submit one.
The horse camp at the Hugh Glass Lakeside Use Area offers over 6,000 acres of state park land and National Grassland to explore throughout the Shadehill Recreation Area.
Land Manager is South Dakota, Game, Fish and Parks
A negative Coggins test is required and must be shown at the time of registration.
Certified weed free hay or a complete horse feed is required.