Shimek State Forest - TrailMeister added this area
Farmington, IA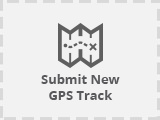 No routes found... Be the first to submit one.
The Lick Creek Unit of Shimek State forest has 25 miles of horse and mule trails as well as equestrian campgrounds, one with 11 sites and the other with 24 sites.
Land Manager is Iowa Department of Natural Resources
Out of state riders must have a current Certificate of Veterinary Inspection (health certificate) and negative Coggin's test (EIA) paperwork with them.