Skunk River Greenbelt - Anderson Access - funkytrailblazin added this area
Story City, IA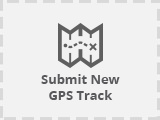 No routes found... Be the first to submit one.
Beautiful day-use trail along the Skunk River. This trail is frequented by fishermen, kayakers, hikers, hunters, cyclists, and equestrians. The Skunk River Greenbelt trail connects Anderson Access to E18 Access, and includes gentle hills and a few bridges in a forested area.
Part of the trail borders a cattle pasture, so you may encounter cows, calves, and a bull on the other side of the fence. The trail has 3 bridges, all of which are safe for horses to cross. This trail is closed in wet or very muddy conditions.