Token Creek Park - TrailMeister added this area
Madison, WI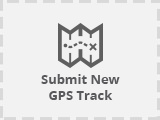 No routes found... Be the first to submit one.
Over 3 miles of trails arranged in a series of one way loops run through rolling fields, woods, and open areas in this day use park just northeast of Madison.
Land Manager is Dane County Parks
A Dane County Park Permit is required for equestrian use on these trails.