Too'Shay Tack Horse Motel - tooshaytack added this area
Brookings, SD
Directions

×

Driving Directions

Click the icon for directions in google.

Exit I-29 at Brookings (exit 132), turn east for 1/2 mile. Turn south on 34th Ave, and enter 3rd driveway to the east, about 1/8 mile from corner. Park in front of Too'Shay Tack Store and get further directions on parking and pens. If coming from the east in US Highway 14, do not take bypass, proceed towards Brookings. Turn south at 34th Avenue, the very first road of Brookings. Proceed about 1/8 mile and turn into 3rd driveway and park by store.

☆☆☆☆☆
Directions

×

Driving Directions

Click the icon for directions in google.

Exit I-29 at Brookings (exit 132), turn east for 1/2 mile. Turn south on 34th Ave, and enter 3rd driveway to the east, about 1/8 mile from corner. Park in front of Too'Shay Tack Store and get further directions on parking and pens. If coming from the east in US Highway 14, do not take bypass, proceed towards Brookings. Turn south at 34th Avenue, the very first road of Brookings. Proceed about 1/8 mile and turn into 3rd driveway and park by store.

☆☆☆☆☆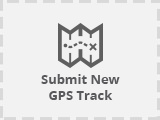 No routes found... Be the first to submit one.
Overnight Horse boarding at the corner if Interstate-29 and US Highway 14. Four indoor stalls in our covered riding arena. Outdoor pens of several sizes the summer. 30 amp and 50 amp plugins for horse trailers.
4 hotels, 2 restaurants, and a gas station within 4 blocks.
Horses, $15 per night.
Electricity for trailer, $5 per night.
1 queen bed in B&B, $50
small square prairie grass hay, $4 per bale
Shavings, $5.50 per bag. 605-695-0812
Dogs allowed, must be on leash.
For more info call 605-695-0812