Vilas County Equestrian Trails - vilas-county added this area
Conover, WI
Printable Map
Directions

×

Driving Directions

Click the icon for directions in google.

To access the Torch Lake Equestrian Loop, from Conover travel about south on U. S. Highway 45 about 2 miles and turn west on River Road. Continue about 1 mile to the turnoff to the trailhead parking area and the campground. To access the Ski Hill Equestrian Loop, from Conover travel south on U.S. Highway 45 about 3 miles and turn east on Ski Hill Road to a parking area about 1/4 mile in.

☆☆☆☆☆
Printable Map
Directions

×

Driving Directions

Click the icon for directions in google.

To access the Torch Lake Equestrian Loop, from Conover travel about south on U. S. Highway 45 about 2 miles and turn west on River Road. Continue about 1 mile to the turnoff to the trailhead parking area and the campground. To access the Ski Hill Equestrian Loop, from Conover travel south on U.S. Highway 45 about 3 miles and turn east on Ski Hill Road to a parking area about 1/4 mile in.

☆☆☆☆☆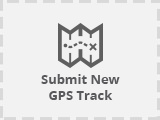 No routes found... Be the first to submit one.
The River Road Equestrian Campground is located at 5056 River Road, about 6 miles north of Eagle River off USH 45.  The campground includes restrooms, a water pump for fresh water, high lines, a waste disposal area for horse manure, and ample parking. Camping is available on a first come first serve basis. 
The Vilas County Equestrian Trail System consists of just under 20 miles of maintained trails.  This system uses portions of Pioneer Creek, Torch Lake, and Ski Hill Hunter/Hiking Trails.  These looped trails are all color coded and connected on a 6.3 mile corridor. The loops consist of the following:
Pioneer Creek (Yellow) 5.1 miles,  Torch Lake (Blue) 4.1 miles,  Ski Hill (Red) 3.6 miles and the Corridor (Green) 6.3 miles.  This Equestrian System is for riders of all abilities.  As of July 2018, parts of this system are on a shared use route.  Shared routes are horse, atv/utv, bicycle and pedestrians.  Parking is available at each loop and the Vilas County Equestrian Campground.
We've GPS'd designated trails for you, so download the free, easy to use MapIt Vilas County Trails App and be ready for your next Vilas County trails adventure.
For more information, contact the Forestry, Recreation, & Land Department