Walla-Hi County Park - jlkirkeide added this area
Kiel, WI
Directions

×

Driving Directions

Click the icon for directions in google.

To reach the trailhead, take Highway 151 West from Manitowoc to County A, South on County A approximately 6.5 miles to County XX. Travel west on County XX 1.5 miles to Louis Corners Road. Turn South on Louis Corners Road, which turns into South Cedar Lake Road at approximately 1 mile. Continue South approximately 1 mile to the driveway on the west side of the road. Trailers should park and unload near the red barn.

☆☆☆☆☆
Directions

×

Driving Directions

Click the icon for directions in google.

To reach the trailhead, take Highway 151 West from Manitowoc to County A, South on County A approximately 6.5 miles to County XX. Travel west on County XX 1.5 miles to Louis Corners Road. Turn South on Louis Corners Road, which turns into South Cedar Lake Road at approximately 1 mile. Continue South approximately 1 mile to the driveway on the west side of the road. Trailers should park and unload near the red barn.

☆☆☆☆☆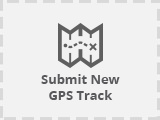 No routes found... Be the first to submit one.
Hidden away in what is mostly flatland in this part of Wisconsin is Walla-Hi County Park, in Manitowoc County. A short but hilly trail which is great for developing the musculature of horses accustomed to being mostly on the flat. Shared only with pedestrians and few of them. What a great place to ride and the workout for the horses makes it worth the trip.
The park, consisting of 160 acres, was acquired in 1977. One of the park's most appealing characteristics is the great diversity of environments, varying from heavily wooded areas to large open expanses. The park also contains several small springs flowing into crystal clear streams. Facilities include excellent family picnic areas, grills, picnic tables, playground equipment and toilet facilities.
The Walla Hi Horse Trail is for day use only. The horse trails are on the perimeter with hiking trails in the center. The trail is only 3.2 miles but very hilly and make for an excellent area for conditioning your horse.