Wallula Gap Trail - caroleschuh added this area
Finley, WA
Directions

×

Driving Directions

Click the icon for directions in google.

From Kennewick, Washington take the Columbia Drive exit ramp and head east. Stay on Columbia Drive until you intersect with Highway 397/Gum Street. Turn right/south onto this street which will become Chemical Drive. Stay on Chemical Drive as it takes you all the way through Finley. Turn right at the end of Chemical Drive onto Piert Road. Go 0.6 miles and turn left onto S. Piert Road. Drive 0.6 again and take a slight left onto S Meals Rd. Stay on Meals Road for approximately 4 miles. Turn left on Ayers Road. Stay on Ayers Road as it goes east. Continue on Ayers Road as it goes down the hill to the river curving to the right (south). The road will get rougher and you will experience plenty of potholes. Stay on this road until it deadends at the railroad track. There is a parking loop on the left. (From the Columbia Drive exit off of the highway, plan on a 9-10 mile drive)

☆☆☆☆☆
Directions

×

Driving Directions

Click the icon for directions in google.

From Kennewick, Washington take the Columbia Drive exit ramp and head east. Stay on Columbia Drive until you intersect with Highway 397/Gum Street. Turn right/south onto this street which will become Chemical Drive. Stay on Chemical Drive as it takes you all the way through Finley. Turn right at the end of Chemical Drive onto Piert Road. Go 0.6 miles and turn left onto S. Piert Road. Drive 0.6 again and take a slight left onto S Meals Rd. Stay on Meals Road for approximately 4 miles. Turn left on Ayers Road. Stay on Ayers Road as it goes east. Continue on Ayers Road as it goes down the hill to the river curving to the right (south). The road will get rougher and you will experience plenty of potholes. Stay on this road until it deadends at the railroad track. There is a parking loop on the left. (From the Columbia Drive exit off of the highway, plan on a 9-10 mile drive)

☆☆☆☆☆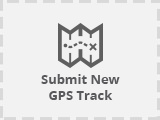 No routes found... Be the first to submit one.
Wallula Gap, a natural water gap of the Columbia River, is one of the most significant and spectacular features created by the great Ice-Age floods. The National Park Service recognized this in 1980 by designating Wallula Gap a National Natural Landmark. This riding area is on the west and north of Wallula Gap. The views are spectacular. Ten miles, elevation gain 1800 feet. Shoes or boots highly suggested.
Many thanks to TrailMeister use caroleschuh for sharing this fantastic horse riding area!
Please obey all "No Trespassing" signs to be respectful of the farmers who own the property to the north and the west. There are miles and miles of riding without trespassing on farm ground.