Wild Goose State Trail - TrailMeister added this area
Juneau, WI
Riders have logged 0.00 miles & 1.00 hours here.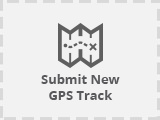 No routes found... Be the first to submit one.
Date
Rider
Hours
Minutes
Miles
GPS
Photos
Rating
18 Aug 2020
genaganske
Ride Notes
1 h
0m
0
✔

★

★

★

☆☆
Horses are welcomed on this 14 mile equestrian pathway along an abandoned Chicago and Northwestern railroad corridor. The equestrian section of the Wild Goose Trail lies between Highway 60 and Pautsch Road (about four miles north of the community of Burnett) in Dodge County.