Yellow River State Forest - TrailMeister added this area
Harpers Ferry, IA
Printable Map
Directions

×

Driving Directions

Click the icon for directions in google.

Yellow River Forest is located in Allamakee County in northeast Iowa. Its headquarters and recreation facilities are located on county highway B25, approximately 4 miles southeast of Waterville or 3 miles west of Harpers Ferry.

☆☆☆☆☆
Printable Map
Directions

×

Driving Directions

Click the icon for directions in google.

Yellow River Forest is located in Allamakee County in northeast Iowa. Its headquarters and recreation facilities are located on county highway B25, approximately 4 miles southeast of Waterville or 3 miles west of Harpers Ferry.

☆☆☆☆☆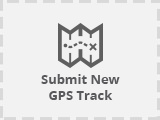 No routes found... Be the first to submit one.
With about 20 miles of equine friendly trails for horse and mule riders, and dedicated equestrian camping, the Yellow River State Forest is a great place to visit.
Land Manager is Iowa Department of Natural Resources
Out of state riders must have a current Certificate of Veterinary Inspection (health certificate) and negative Coggin's test (EIA) paperwork with them.
Day-use staging areas are located near both the north and south equestrian campgrounds
Portable stall/pens or electric fences are not allowed.