Young Branch Horse Camp - TN - 1trailmeister added this area
Vonore, TN
Directions

×

Driving Directions

Click the icon for directions in google.

From Hwy. 411 in Vonore, TN: Follow Hwy. 360 South 7.2 miles to County Road 455. Continue on County Road 455 for 9 miles to Forest Developed Road 35 (single lane gravel road). Take FDR 35 for 3.5 miles. The YB Campground will be on your right. From Tellico Plains, TN: Travel East on Hwy 165 for 1 mile. Turn left onto Hwy 360 for 14 miles. Turn right onto County Road 455 and continue 8.9 miles to FDR 35. Continue on FDR 35 for 3.5 miles. The YB Campground will be on your right.

☆☆☆☆☆
Directions

×

Driving Directions

Click the icon for directions in google.

From Hwy. 411 in Vonore, TN: Follow Hwy. 360 South 7.2 miles to County Road 455. Continue on County Road 455 for 9 miles to Forest Developed Road 35 (single lane gravel road). Take FDR 35 for 3.5 miles. The YB Campground will be on your right. From Tellico Plains, TN: Travel East on Hwy 165 for 1 mile. Turn left onto Hwy 360 for 14 miles. Turn right onto County Road 455 and continue 8.9 miles to FDR 35. Continue on FDR 35 for 3.5 miles. The YB Campground will be on your right.

☆☆☆☆☆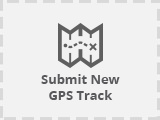 No routes found... Be the first to submit one.
Young Branch Campground is situated near Citico Creek and is one of Cherokee National Forest's two horse campgrounds. The camp is near the Little Citico Horse Trails, a system of more than 15 miles of trails that mostly follow old Forest Service and logging roads.
This primitive campground has seven accessible, equestrian campsites available for reservations. Each site is equipped with a picnic table, grill and lantern post. Vault toilets are provided. No water or electric hookups are available. Horses may drink from Citico Creek. A corral and 25 horse stalls with feeding bins are provided. Manure must be placed in provided manure bins before departure.
The campground is set in a densely wooded area adjacent to Citico Creek.