We Have a Winner!
The first quarter of the TrailMeister Trail challenge is over! I had some serious concerns about having a trail riding contest in the middle of winter. I know I'm more prone to hanging in the tackroom and day dreaming of riding than actually getting out and doing so!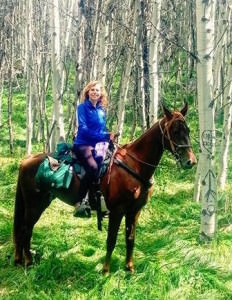 SaddlebredForever doesn't have that problem! With 317.61 Trail Miles Logged between January 1st and  March 31st of this year she proved that horses and humans can handle foul weather and ride throughout the worst of winter!

SaddlebredForever rides throughout the Pacific Northwest and has uploaded a number of GPS track files of her rides at places such as:
Riverside State Park
Missile Site Park
Rustlers Gulch
For logging the most number of miles ridden SaddlebredForever will be receiving an award package valued at over $1,170!!!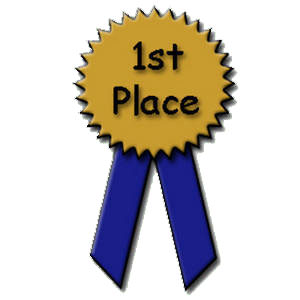 Gifts that Saddlebred forever will be receiving include:
CampWithHorses –  $100 gift certificate
Bony Pony – $100 gift certificate
TrailHead Supply – $100 gift certificate
Trailer Eyes – Helmet Camera System
Blue Mule Cleaning Systems – Compact Foam All cleaner
Chris Tornow – Custom Breast Collar
Outfitters Pack Station – $100 gift certificate
Horse Lovers Outlet – $100 gift certificate
Evolutionary Hoof Care – Set of Radius Rasps
Horse Sense Solutions  – Bottle of Say Whoa for Horses in Distress
Martha's Playtime Creations – Fleece lap robe
Congratulations SaddlebredForever!  And a HUGE THANK YOU to all of the fabulous companies that supplied the wonderful awards for the contest!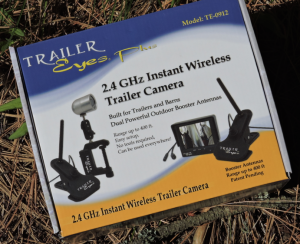 Featured Review – Trailer Eyes
Ever wonder what's going on in the trailer behind you? Are the ponies getting into mischief?
With Trailer Eyes you'll know in an instant! Easy set up and installation and easier use make the Trailer Eyes a great tool!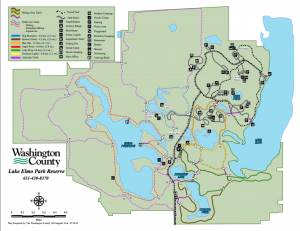 Featured Trail – Lake Elmo Park
TrailMeister user Becca gave the Lake Elmo Park horse trail system a voice by adding this excellent horse riding area to TrailMeister!
With about 10 miles of horse trails to ride, Lake Elmo Park is a fine place for a quick get away!
GPS Ride Tracks of the Month
RIVERSIDE STATE PARK
TrailMeister reader SaddlebredForever from Washington has submitted many excellent horse riding routes in the Riverside State Park area.
SaddlebredForever uploaded the GPS files from her rides at Riverside State Park in Spokane, WA and it looks like a fabulous place to to venture on horseback! Many thanks SaddlebredForever!
Have you uploaded your rides? Every trail area has a Rider GPS Tracks tab where you can upload, download, print and share your favorite ride. Give YOUR trail a voice by adding your GPS tracks!
Featured Article of the Month
West Coast Horsemen magazine, March 2016 issue – 
There's an expression in French: Simple comme bonjour, "simple as hello".
Do you greet the folks that you share the trail with?  You should. Here's why…..
There are a lot of horsey events on the calendar for March! From Expos to Rendezvous to organized rides and TrailMeister Clinics!
Click here for the full Event Calendar
Have an event that you'd like to share? Click on the Submit Event button and get the word out.