WERM Flooring –
One of the first changes I made to the trailer was mostly for the horses and mules, and a little for me. I wanted a stock area floor that would be safe for the beasts. Specifically, I was looking for a nonslip surface that was impervious to liquids while also providing some cushion to smooth the ride. I also wanted to reduce my workload when cleaning out the trailer.
WERM Flooring Systems – A permanent slip resistant solution. – We Eliminate Rubber Mats
The accumulation of pee and poo growing under my mats isn't doing my aluminum floor any favors. I also know that trying to manhandle multiple ungainly 90 plus pound rubber mats isn't going to happen as often as it should. I needed something that would keep my animals safe and save me a bit of back breaking work. WERM Flooring does that.
Depending on where I'm going, the ponies may be in the trailer for anywhere from a few minutes to 10-12 hours. I don't know why but every one of my animals voids their bowels as soon as I have them in the trailer. Every trip. Every time. That can make for a long slippery and dangerous trailer ride. I want to make the ride as safe and pleasant as I can for my trail partners. That means I want to give them a secure and safe surface for the ride. I considered a wide variety of durable flooring surfaces from Rumber (much too slippery) to Rhino Lining (no cushion) and finally settled on WERM Flooring for a permanent solution for the trailer, horses, and me.
The TrailMeister Trailer Project is brought to you by the generous support of the following underwriters:
Aah Light –  A natural way to promote healing and control pain – Light On!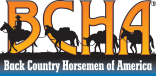 Back Country Horsemen of America – Your national equestrian trails service organization. – Keeping Trails Open for Everyone.
Manufacturing the industries best electric and hydraulic power lifting and leveling systems.
EZ Connector saving you time and money while keeping you and others safely on the road. 

US RIDER – 24/7 Nationwide Roadside Assistance for You and Your Horse
WERM Flooring Systems – A permanent slip resistant solution. – We Eliminate Rubber Mats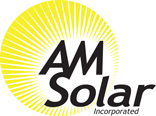 AM Solar – Solar Specialists since 1987. Providing complete independent, reliable and maintenance free solar power systems.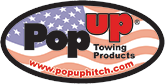 PopUP  Towing Products –  Offering an array of Solutions for all of your towing needs.
Corrals 2 Go – Portable corral panels – Rest easy knowing your animals are safe and secure.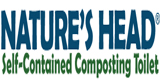 Natures Head Composting Toilets – Lightweight, odorless and compact -Your sanitation solution for RVs and Campers