Your DIY Camp Kitchen Boxes
As published in the June, 2019 issue of Western Mule Magazine
Morning coffee is the highlight of my day. But I don't want the odors of breakfast to linger in the LQ. I needed a space to store my kitchen equipment, and a convenient area to prepare and cook my meals. I've seen lots of chuck / kitchen boxes over the years and they all seemed lacking and terribly expensive. So, I designed my own DIY camp kitchen to fulfill my needs and wants at much less expense.
My Top Requirements:
– In my opinion boxes that are permanently fixed to the sides of trailers are hazardous. I don't want anything obstructing my rear view when driving. And I just may need that extra few inches when I turn into a parking area. Finding this inside storage space was a bigger challenge than I anticipated.  I wanted the boxes to be safely secured when in motion, out of the LQ area, and safely away from the ponies.
Fortunately, my stock style trailer from MH Eby has a rolling gate that divides the stock space. The rolling gate is skookum strong and is plenty sturdy enough to hang the kitchen boxes from. This is where to kitchen boxes will live in transit and in the event that I want to cook in inclement weather. Forward of the gate is "dirty" storage where coolers, saddles, and tack live. Aft of the gate is home to Ruger and the girls. If I'm hauling more animals, I can simply roll the gate forward to create more space for horses and mules.
2 – Versatility in camp– My main kitchen area when camping is under the awning, but if the weather is nasty it's nice to be able to move into a more protected area inside the trailer. To accommodate this need I mounted hangers to the back of the boxes that allows them to easy be moved from the rolling gate to the matching hanger that is mounted over the fenders and under the awning.
3 – Extendable legs to stand on the ground– Again, versatility is important, and I wanted to be able to set up my kitchen anywhere I wanted; specifically, I wanted to be able to load the kitchen on a pack animal and use it as hard sided panniers. The idea of having my camp kitchen in the backcountry is very appealing!
4 – Organized storage– For me an organized kitchen is the secret to a happy camping trip. That means dedicated shelves so that everything has a home.
5 – Lightweight and durable– I've seen many boxes that were too heavy and cumbersome to be easily moved. Aircraft grade aluminum and stainless steel keep my kitchen much lighter than a wooden box and able to withstand years of use.
To fulfill all my requirements, I came up with the following dimensions for the boxes: 12" deep, 24" tall, 24" long, legs extend to 30" high. An organized kitchen is the secret to a happy camping trip. That said, it's not always easy to keep all your camp cooking gear and ingredients readily accessible when you're at the campsite. The shelves vary in height and can easily accommodate my stove, kitchen supplies, and food. NOTE: In hindsight I should have made the shelves adjustable.
The front flips down and create a sturdy horizontal table and is covered with food grade High Density Polyethylene (HDPE) Sheets to provide easy to clean food prep and cooking surfaces.
Well there you go, my DIY camp kitchen. Designing the boxes was surprisingly forward and any competent metal fabricator can build them with little trouble. These boxes will take a lot of the guesswork out of packing and unpacking and will save me a lot of time in the cooking process.
As always for more information on the trailer project as well as the largest horse trail and camp guide in the world visit www.TrailMeister.com.
The TrailMeister Trailer Project is brought to you by the generous support of the following underwriters:
Aah Light –  A natural way to promote healing and control pain – Light On!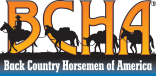 Back Country Horsemen of America – Your national equestrian trails service organization. – Keeping Trails Open for Everyone.
Manufacturing the industries best electric and hydraulic power lifting and leveling systems.
EZ Connector saving you time and money while keeping you and others safely on the road. 

US RIDER – 24/7 Nationwide Roadside Assistance for You and Your Horse
WERM Flooring Systems – A permanent slip resistant solution. – We Eliminate Rubber Mats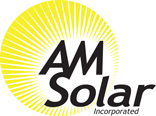 AM Solar – Solar Specialists since 1987. Providing complete independent, reliable and maintenance free solar power systems.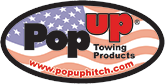 PopUP  Towing Products –  Offering an array of Solutions for all of your towing needs.
Corrals 2 Go – Portable corral panels – Rest easy knowing your animals are safe and secure.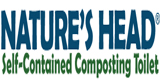 Natures Head Composting Toilets – Lightweight, odorless and compact -Your sanitation solution for RVs and Campers