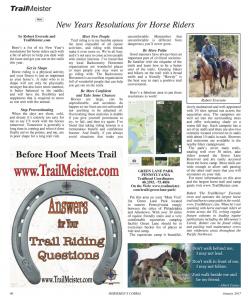 New Years Resolutions for Horse Riders
As Published in The Horsemen's Corral – January 2017 issue
Here's a list of six New Year's resolutions for horse riders each with a bit of advice to help you deal with the issue and get you out on the trails this year.
Get in Shape: Horse riding is a physical activity and your fitness is just as important as your horse's. A rider who is in shape will not only be physically stronger but also have more stamina; is better balanced in the saddle; and will have the flexibility and suppleness that is required to move as one unit with the animal.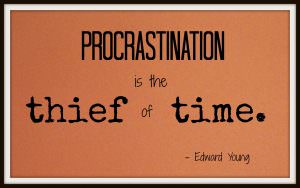 Stop Procrastinating: When the days are short, cold, and dreary it's entirely too easy for me to say I'll work with the horses tomorrow. Tomorrow is generally a long time in coming and when it does finally arrive the ponies, and me, are in poor shape for a long trail ride.
Meet New People: Trail riding is in my humble opinion the most enjoyable of all equine activities, and riding with friends make it even more so. We're all busy and it's not easy to come across people with similar interests. I've found that my local Backcountry Horsemen organizations are wonderful places to meet people you may want to go riding with.  The Backcountry Horsemen is an excellent organization full of wonderful people that can help you get out of the trails.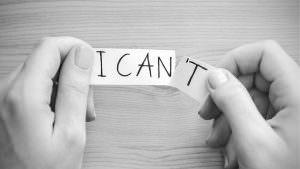 Be More Confident and Take Some Chances: Horses are large, can be unpredictable, and accidents do happen so our fears are not unfounded nor anything to be ashamed of. Overcoming these anxieties is doable if you give yourself permission to try, to fail, and then try again. I've found that taking riding lessons is a tremendous benefit and confidence booster.  And finally, if you always avoid situations that make you uncomfortable (Remember that uncomfortable is different from dangerous.) you'll never grow.
Be More Polite: Good manners have always been an important part of civilized societies. Be familiar with the etiquette of the trails and learn how to be a better user of the trails. Greeting hikers and bikers on the trail with a broad smile and a friendly "Howdy" is the best way to start a positive trail conversation.
Here's a fabulous area to put these resolutions to work!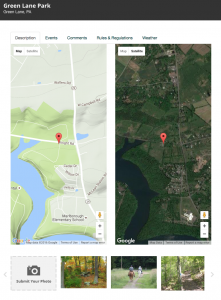 Green Lane Park, Pennsylvania
Trailhead Coordinates: 40.3393, -75.4856
On the Web: https://www.trailmeister.com/trails/green-lane-park/
Put this area on your "Must Visit" list.  Green Lane Park located in eastern Pennsylvania snugly between the cities of Philadelphia and Allentown. With over 30 miles of equine friendly trails and a very comfortable equestrian camping facility Green Lane should be in everyones bucket list of places to ride and camp.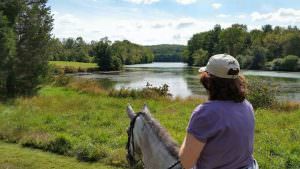 The equestrian camp is beautiful nicely maintained and well-appointed with 10 sites spread out across the equestrian area. The campsites are well set into the surrounding trees and offer welcoming shade on a warm fall day. Each campsite has a set of tie stalls and there are also two centrally located covered tie-in stalls with about 10 stalls in each.  Showers and restrooms are available in the nearby hiker campground.
The park's seven main trails, totaling well over 30 miles, take riders around the Green Lane Reservoir and are easily accessed from the horse camp. Most trails are wide enough to allow safe passing of the other trail users that you will encounter on your ride.
For more information on this area and the largest horse trail and camp guide visit www.TrailMeister.com