Coldwater Recreation Area - borncountry added this area
Munson, FL
Printable Map
Directions

×

Driving Directions

Click the icon for directions in google.

Gordon Land Road about 4 miles South of SR 4, or West from CR 191 on Coldwater Road, near the Coldwater Creek Bridge.

☆☆☆☆☆
Printable Map
Directions

×

Driving Directions

Click the icon for directions in google.

Gordon Land Road about 4 miles South of SR 4, or West from CR 191 on Coldwater Road, near the Coldwater Creek Bridge.

☆☆☆☆☆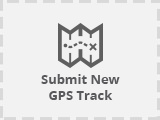 No routes found... Be the first to submit one.
The Coldwater Recreation Area, bordered to the north by Coldwater Creek, offers trails that take horseback riders through some of the most scenic woodlands in Florida. Opened in 1974, the facility has been a prized recreation area for bird dog and fox hound field trial participants and horseback riders. The forest around the campground is prescribed burned frequently to promote habitat for quail, red-cockaded woodpeckers, gopher tortoises, and other native species. Because of frequent burning, beautiful vistas are located throughout the area.
Many thanks to TrailMeister user BornCountry for sharing this excellent horse riding area!