Tosohatchee Wildlife Management Area - dwighttee added this area
Christmas, FL
Printable Map
Directions

×

Driving Directions

Click the icon for directions in google.

From SR 50 head south on Taylor Creek Road (there is directional signage to WMA). East on Beehead Road and then the roads bends north and becomes St. Nicholas Road. Park near the power lines for day use or continue past them to the equestrian camp on the left.

☆☆☆☆☆
Printable Map
Directions

×

Driving Directions

Click the icon for directions in google.

From SR 50 head south on Taylor Creek Road (there is directional signage to WMA). East on Beehead Road and then the roads bends north and becomes St. Nicholas Road. Park near the power lines for day use or continue past them to the equestrian camp on the left.

☆☆☆☆☆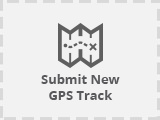 No routes found... Be the first to submit one.
Primitive horse camping.  Shaded trails or dirt roads to ride on. Florida scrub and some views of the St. Johns River if you ride in that direction. Wet and buggy in summer.
Many thanks to TrailMeister user DwighTee for sharing this excellent horse riding and camping area.