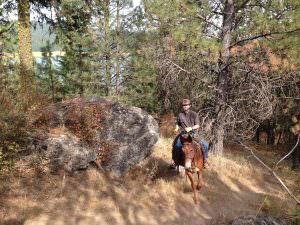 The Troxel Sierra riding helmet is the answer for riders who want to look "westerny" while protecting that bit of you that can't be easily repaired should you break it. Your brain.
It's a New Sierra
The Sierra model has been around for a long time and has been a favorite of trail riders for years. This revamp has amped up the looks without compromising on safety or fitting features.
The new Sierra, just like all Troxel helmets, is ASTM/SEI certified.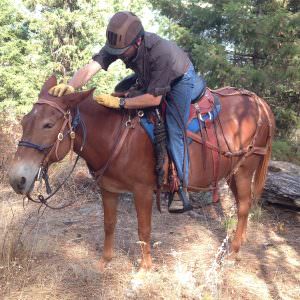 The Fit is Fabulous.
The SureFit cradle is a part of the fit system that allows for comfortable wear. The SureFit system lets the helmet hug the back of your head which keeps the helmet snug and secure without feeling like you're being squeezed.
The Flip Fold padding allows for a range of adjustments to conform to the individuals head shape and helmet fit.
The Sierra's chin strap and self-locking buckle are part of the retention system that keeps the helmet on the head.
The Sierra's low-profile and lightweight design make me almost forget that it's there when riding. Which is a feature of a well-designed helmet.
The vent screens keep tree debris and bugs out while I'm riding while also helping keep me cool.
The visor is sturdy and flexible for a bit of a respite from the sun.
The suede and canvas cover is easy to clean and give the helmet a western-ish flavor.
The new re-design of Troxel's Sierra model removes many of the arguments for not wearing a helmet when horse riding.
It's comfortable
It's cool
It's lightweight
And it looks good!
Learn more about Troxel's Sierra Helmet here – https://www.troxelhelmets.com