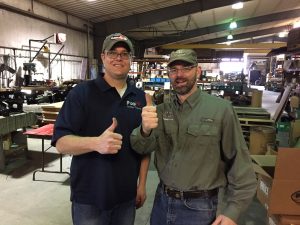 2 Truck Changes for Safe Trailer Towing – Prepare Your Truck for a New Trailer
As published in Western Mule Magazine – Oct, 2018
For this segment, we'll be discussing what changes I made to my truck to more safely haul a bigger trailer.
Sally, my 2008 Ford 1 ton diesel short bed, is a big girl. Not as big as I'd like, the short bed kills the truck's functionality but was a necessary evil at the time I bought her. I had thought that a one ton truck wouldn't need any modifications other than a gooseneck hitch. I was wrong.
Air it Up – The 1st Truck Change for Safe Trailer Towing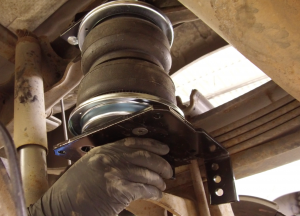 After years of pulling a bumper mounted trailer I'd noticed that with heavy loads not only would the steering feel "light", the headlights would tend to illuminate the trees and not the road ahead. Neither of these were particularly comforting sensations, especially when hauling several horses as well as feed and supplies for an extended camping trip. I thought the solution was a bigger truck to haul the bigger load. Again, I was wrong.
Squat was my problem and it was MUCH less expensive to fix a saggy rear end than to purchase a new vehicle. It can be stated as a fact that I knew "squat." Sally, you're going to be around for a little longer!
After a lot of research, I went with a load support system from Air Lift and I wish that I had invested in the system years ago. My system included the air bags and an onboard air compressor with wireless remote control so I can inflate and deflate the air springs with a touch a button. This gives me the ability to adjust the height and ride of the suspension based on what I'm hauling or carrying. Whether I'm hauling a fully loaded trailer or making a light run to the recycling center I can set the ride to what's both comfortable for me and safe for the load.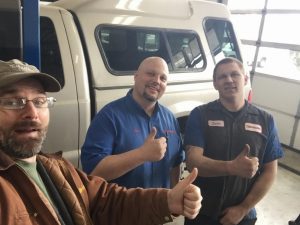 Not being much of a mechanic, and reluctant to break my truck, I thought it best to have the system installed professionally by my local tire and repair shop, TireRama. I was incorrect. While it's great to watch other people work and avoid crawling under the truck, the install of the system was in fact straight forward. I think that even I could have done the job had I been so inclined.  Even with my endless questions, Steve had the job done quickly and neatly within a couple of hours.
After having upgraded to an Air Lift system I'm a convert. The adjustable air springs allow me to customize my suspension to my load making for a smoother, safer ride. There's a reason why semi-trucks use air springs and I'm glad that I joined the club and I'll be riding on air far into the future!
Click for even more info on Air Bags
Hitch it Up – The 2nd Truck Change for Safe Trailer Towing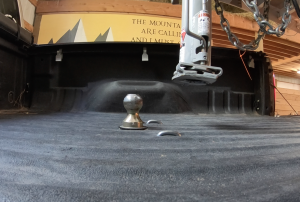 When you're towing major equipment such as a horse trailer you need the right setup to get the job done. With a gooseneck style trailer that means my old rear receiver hitch wasn't going to work. I needed to mount a new hitch in the bed of my truck. But which hitch?
I use Sally for much more than moving horses. She hauls hay, water, and any of the myriad of items used on any farm. Sally's a worker so any hitch that goes in the bed needs to be removable when we're not towing the trailer. I've been very grateful to have the option to turn the ball over, or even take it out completely, when I need to use the whole of the truck bed.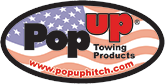 I've seen removable balls that aren't removable due to sticking, freezing, or rust, so being confident in my ability to remove said ball was an important consideration when choosing a gooseneck hitch. For me that meant going with PopUp Towing's Flip-Over Ball hitch. The round shank of the ball rotates easily and should it even try to seize up, can be manipulated with a wench. Some of the other manufacturers I considered have square shanks that seem to freeze up easier.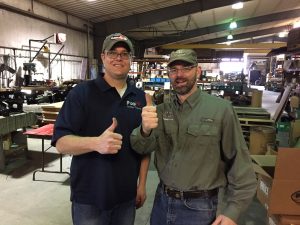 Again, not being much of a mechanic I opted to have the guys at PopUp do the install and in this case, I'm glad that I did. It wasn't necessarily a hard job, heck you don't even have to move the exhaust, but rather 10 years of my ownership had left a fair number of rusted bolts to break free. However, even with that slow down, the guys at PopUp had the hitch installed and me on my merry way in just a few hours.
There you go, the two most important changes I made to the truck to prepare it for hauling a larger trailer. Next month we'll continue the adventure by considering the important features we should be looking for in a horse trailer.  For more information on this topic as well the largest and most accurate guide to horse trails and camps in the world visit www.TrailMeister.com
The TrailMeister Trailer Project is brought to you by the generous support of the following underwriters:
Aah Light –  A natural way to promote healing and control pain – Light On!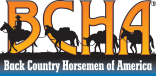 Back Country Horsemen of America – Your national equestrian trails service organization. – Keeping Trails Open for Everyone.
Manufacturing the industries best electric and hydraulic power lifting and leveling systems.
EZ Connector saving you time and money while keeping you and others safely on the road. 

US RIDER – 24/7 Nationwide Roadside Assistance for You and Your Horse
WERM Flooring Systems – A permanent slip resistant solution. – We Eliminate Rubber Mats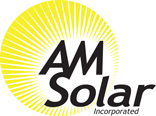 AM Solar – Solar Specialists since 1987. Providing complete independent, reliable and maintenance free solar power systems.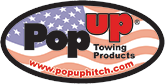 PopUP  Towing Products –  Offering an array of Solutions for all of your towing needs.
Corrals 2 Go – Portable corral panels – Rest easy knowing your animals are safe and secure.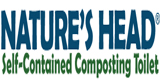 Natures Head Composting Toilets – Lightweight, odorless and compact -Your sanitation solution for RVs and Campers