Hay Nets may not be sexy but they're valuable pieces of equine equipment nonetheless.
The Orange Slow Feeder hay nets that we've tested have been remarkable in both their construction and durability.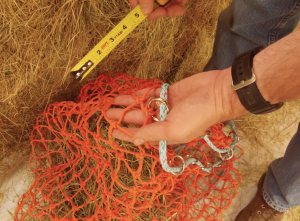 Orange Slow Feeders are a 1-3/4" square using a 4.0mm thick  Polyethylene which is UV inhibited.  Preventing it from deteriorating and becoming brittle. This netting will not absorb pee, poop, or water, and not smell like a dirty horse!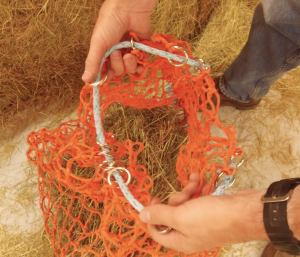 Our Orange Slow Feed Nets are made to be used with the least amount of work. One of the differences is the rings at the top opening. This allows the top rope to move easily when opening and closing, eliminating wear on the net or rope. Another difference is the top opening, it's huge! Unlike other nets on the market where you're trying to squeeze it around a flake of hay, these nets are like putting a mumu on a flake of hay.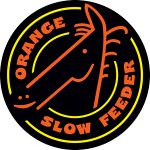 You can learn more about Orange Slow Feeders at orangeslowfeeder.com